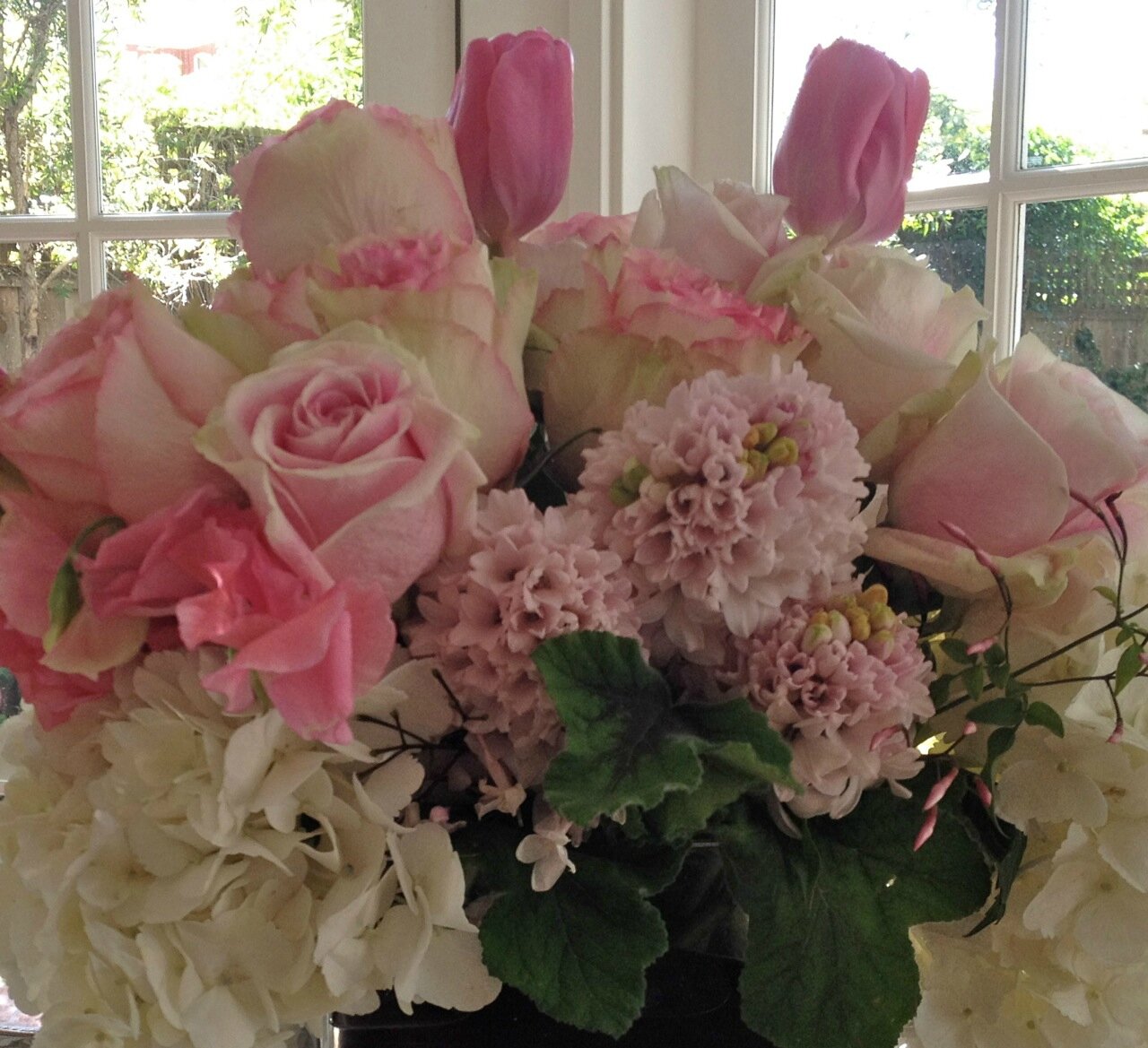 Some avoir verbs have got an irregular past participle. For example,
1 avoir, to have
Hier, j'ai eu une conversation intéressante avec mon mari hier. Yesterday, I had an interesting conversation with my husband!
2  boire, to drink 
J'ai trop bu hier soir: I drank too much last night
3 connaître, to know
J'ai connu des gens très sympa en Angleterre! I got to know very nice people in England
4  devoir, to have to
Il a dû appeler un plombier: he had to call a plummer
5  dire, to say
Il a dit que le repas était prêt: He said that dinner was ready!
6 écrire, to write
Nous avons écrit du directeur du journal pour lui dire la vérité. We wrote to the newspaper manager to tell him the truth.

7 faire, to do
As- tu fait ton devoir de math? Non je ne comprends pas les questions! Have you done your maths homework? No I don't understand the questions!
8 lire, to read
J'ai lu tous les livres de Maupassant! I read all Maupassant's books!
9 mettre, to put
Où as tu mis mon colis?  Where did you put my parcel?
10 ouvrir, to open
As-tu ouvert la porte à la voisine? Non, peux-tu le faire s'il te plait?
11 pouvoir, can, to be able to
Elle n'a pas pu terminer son devoir de physique.  She couldn't finish her physics homework.
12 prendre, to take
Il a pris son parapluie et il est sorti du café.
13  recevoir, to receive
As-tu reçu mon message sur facebook? : did you get my message on fb?
J'ai reçu un bouquet magnifique!
14 rire, to laugh
J'ai ri pendant tout le film!
15 savoir, to know
On n'a jamais su la fin de cette histoire abracadabrante! We never found out the end of this weird story!
16 vivre to live
Ils ont vécu heureux et tranquilles à Dakar! They lived happily and quietly in Dakar.
17 voir to see
Tu as vu sa nouvelle tenue? J'aime trop! Did you see her new outfit? I like it too much!
18 vouloir, to want
J'ai toujours voulu aller en Auvergne! Qu'est-ce qui t'en empêche? I've always wanted to go to Auvergne! What stops you?